February is Black History Month, and there are so many amazing black dancers, choreographers, and artists to learn about! This month our blog posts will focus on black artists who have played a big role in dance history. Up first-TAP!
The history of tap dance and black history go hand in hand. Tap dance has origins in Irish and West African dance, and is to dance what jazz is to music. There are far too many important artists to include them all here, but we encourage you to do more research on the subject! Here are a few tappers you should know:
Bill "Bojangles" Robinson was born in 1878. He started off dancing in vaudeville shows, and eventually became famous for his stair dance-dancing up and down stairs. He starred in several films with Shirley Temple, performing the iconic stair dance together in The Little Colonel.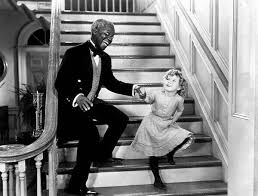 Charles "Honi" Coles was born in 1911, and was an American tap dancer. He performed alongside big bands such as Cab Calloway's orchestra, in Broadway shows, and in movies. He was known for his elegance and speed, and was also a master teacher.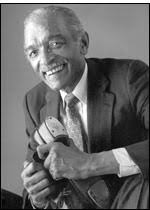 Gregory Hines started dancing at a young age, performing with his brother and father. He performed in several Broadway shows, winning a Tony award for his performance in Jelly's Last Jam. He also starred in the movie White Nights with ballet dancer Mikhail Baryshnikov. Hines died of cancer in 2003.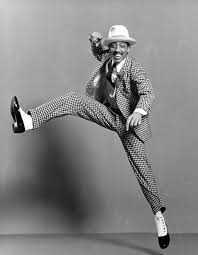 Savion Glover was a student of Hines, and is known for his loud, rhythmic style and improvisation. He made his Broadway debut at 11 years old, and choreographed Bring in da Noise, Bring in da Funk, and Shuffle Along. He also choreographed and performed for motion capture the tap dance sequences in Happy Feet. He is still teaching and touring today.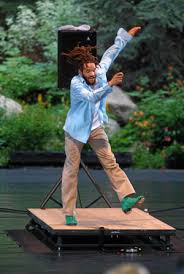 Chloe Arnold is an Emmy nominated choreographer and founder of the female tap group, Syncopated Ladies. She is also the founder of the DC Tap Festival and has received Emmy nominations for her choreography on So You Think You Can Dance.
Watch:
Bill Robinson and Shirley Temple in The Little Colonel: https://www.youtube.com/watch?v=J5e5w40w4Mc
Savion Glover in Happy Feet: https://www.youtube.com/watch?v=C1vgO8fba1U
Gregory Hines in White Nights: https://www.youtube.com/watch?v=VbxI3K8GnpU
Read:
Knocking On Wood: Starring Peg Leg Bates by Lynn Barasch
What the Eye Hears: A History of Tap Dancing by Brian Seibert